We will work with you to design a

boot that is unique.

Our estimated base boot price is $1500.00

for up to a 12 inch top

  with up to 3 rows of stitching.

A $350.00 deposit is required on all boot orders.  

Boots made of exotic leathers require a 75% deposit.

You have a choice of

 heel style, toe style, top style and color.

Taller boots are $25.00 extra per added inch

 and each additional row of stitching is $35.00.

Collars and brands start at $150.00. 

 Other inlays are priced on an individual basis.

We welcome your call and will be happy to visit with you about your own design.

Call us at (575) 461-1889.

Boots are made to measure and measurements must be taken by Tim.  You will need make an appointment to be measured at our shop, located approximately 5 miles North of Tucumcari.  Call us at (575) 461-1889, Message us on Messenger or e-mail us for directions and to let us know you are coming.  

We would be happy to make an appointment to meet with you at a different time.

Due to the continual increases in the prices of leather and the large number of boots to build.  Pricing will be explained at the time of order.

Prices subject to change without notice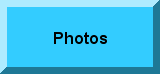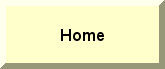 Many Exotic Leathers Available

Including

Kangaroo

Ostrich

Shark

Alligator

Elephant

French Calf

Prices quoted at the time of order

This page was last updated: January 19, 2022
We strive to find the best quality leather and linings available

Common Leather Choices include:

Waxed Calf

Softy Buffalo

Pig Skin